We are a TShirt printing Singapore company, and we provide customization such as silkscreen printing, embroidery and heat transfer printing on T-Shirts and apparels for quantities of at least 5 pieces. We also specialize in the most advanced print type : Sublimation Printing.
Over here at Printeesg, we do provide on the spot printing services, but not for all type of products. Do contact our sales rep for more information.
This is where we will first share with you tips on how you can keep your customisation simple and get them the quickest and fastest way you possibly can with us!
Let's not wait any further and dive into these tips you can follow to get express T-Shirt printing and embroidery services in Singapore!
How Fast for Express T-shirt Printing ?
There are many factors that will affect the production timeline. The express timeline normally range within 1 to 3 days, please refer to the following points :
1. Quantity of Items
The lower the quantity, the faster we can get the printing or embroidery that you require done faster!
Simple logic right? Yes, to a certain extent!
Not every T-Shirt printing process are equal in terms of preparation and execution leadtime here in Singapore.
In general, it is a good tip to know that smaller quantities will be quicker for you to get your express T-Shirt printing services done fast!
We have many types of printing services that we can cater for your needs. More information are listed on this weblink. The details are listed within so that you can understand more about the type of printing you require.
3. Product Type
If you mainly require only a readily designed tshirt and getting your printed logo on it, do refer to the following weblink for the catalog. There are various brands available, so check it out and enquire with our sales rep if you have any other questions.
Where to head to for Express Printing
There are some malls that specially cater for printing services in Singapore. They are the historical Queensway Shopping Centre, Bras Basah Complex and Sunshine Plaza.
1. Express T-shirt printing at Queensway Shopping Centre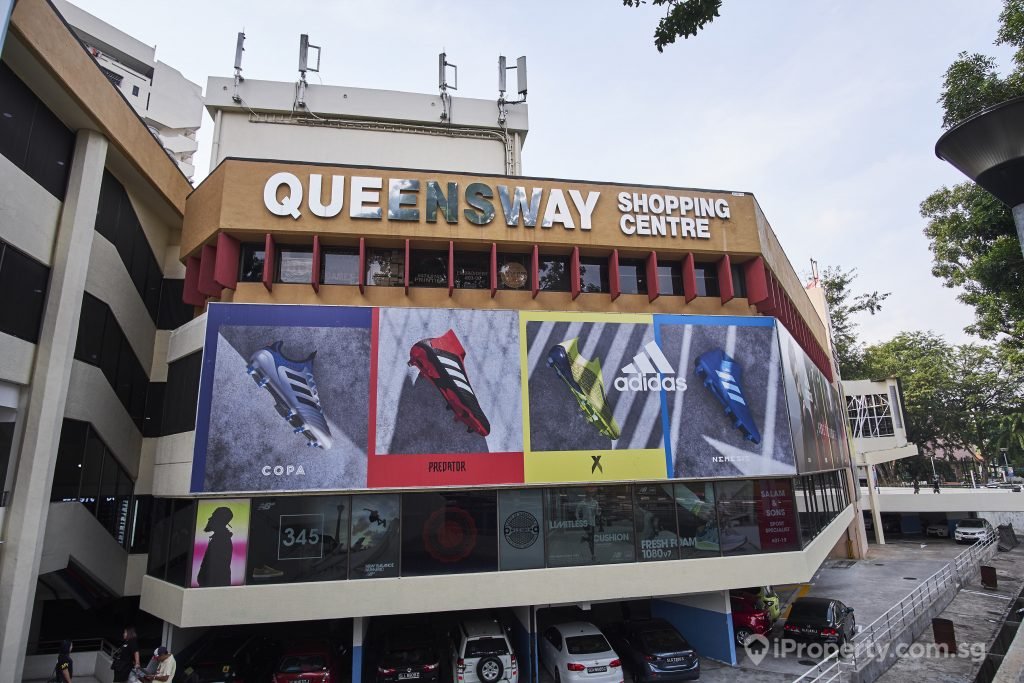 Queensway Shopping Centre is Best Known For:
Banner printing
Document printing services – For brochures & Flyers
Embroidery services
Gifts & Souvenir printing services
Large format & poster printing services
Name card printing
Office supplies
Photocopying services
Sticker printing
T-Shirts, Jersey & Uniform Printing
Contact details retrieved from Google
Location : 3 Queensway, Singapore 149073
Opening Hours : 9am – 10.00pm daily
2. Express T-shirt Printing at Bras Basah Complex
Bras Bash Complex is Best Known For:
Banner & Signage printing services
Book printing services
Brochure printing services
Custom Calendar printing services
Document printing services
Name card printing services
Office supplies
Post cards printing services
Poster printing services
Ring binding services
Contact details retrieved from Google
Location : 231 Bain St, Singapore 180231
Opening Hours : 10am – 9pm daily
3. Express T-shirt Printing at Sunshine Plaza
Sunshine Plaza Mall is Best Known For:
Banner printing
Calendar printing
Customised corporate gifts like mugs, caps & bags
Digital Photo printing
Flyers, brochures & ticket printing
Large format printing
Name card printing
Poster printing
Sticker printing
T-Shirts & Apparel Printing
Contact details retrieved from Google
Location : 91 Bencoolen St, Singapore 189652
Opening Hours : 10am – 10pm daily