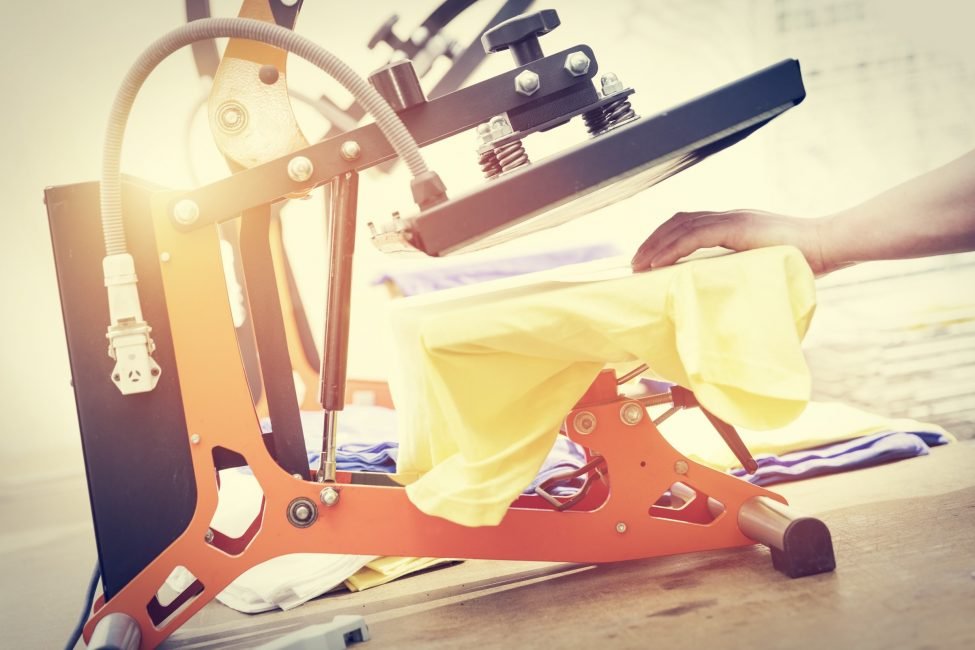 Whether you are looking to customise a corporate get-up or dri-fit apparel for class cohesion activities, among others, there are certainly a few aspects of t-shirt printing worth considering before diving right into placing bulk orders. When it comes to t-shirt printing, we all have vastly different preferences – which boils down to the nitty-gritty, including style, finishing and durability of the print.
Ultimately, you want the 'end product' to turn out just as stunning as how you'd imagine it to be. With that said, if you ever find yourself getting caught in a dilemma over which t-shirt printing method to opt for, getting yourself familiarised with the fundamental differences and the processes that go behind the journey of each technique can come in real handy.
Brace yourself, as you'd be surprised to find out that there are no "one-size-fits-all" solutions when it comes to bringing your dream tee to life.
Sublimation Printing
What is sublimation printing?
This variation of heat transfer printing has been gaining traction in the printing industry over recent years. Classified as the most advanced method of printing, a special liquid dye was employed in this process. Along with the combination of heat and pressure, the dye-based ink reformed as gas and integrate with materials like polyester, instead of staying as a layer above.
The intriguing thing about sublimation printing lies in how the molecules in the dye enable the dye to transform from a solid to a gas form, and then right back into a solid form all over again. Although this method of printing has long existed, sublimation printing is still relatively niched in Singapore because of its intricate process. As such, it takes years after years of sweat (and tears, perhaps?) to truly master this technique.
The Pros
They are incredibly durable. With the ink being a part of the fabric, the printing will probably last you for a lifetime without fading, cracking or peeling or deteriorating.
You can get high-quality and vivid printing that adds a pop in your design. It certainly can transform your final t-shirt into a piece of art.
The printing feels soft and smooth to the touch and is extremely breathable too.
The Cons
Metallic shades are not attainable with this method of printing. This means that colours like silver and gold are not feasible.
It is only suitable for fabrics which contain minimally 40% of polyester. The more polyester, the better the outcome is. Fabrics like cotton are a 'no-go'.
It is relatively more costly compared to other traditional forms of printing due to its complexity.
Silk Screen Printing
What is silk screen printing?
Silk screen printing is one of the most primitive forms of printing, where a nylon mesh and stencil is required. The stencil is then held in place by the mesh screen, with the ink spreading over the negative space. It is believed that the birth of silk screen printing is dated back to the Song Dynasty, and remain as a highly sought-after option for high-volume orders till date. Silk screen printing is exceptionally suitable for a wide range of products, and this includes cotton tee, polo shirt and more.
The Pros
Silk screen printing produces vibrant and impressive colours that everyone loves. It has the ability to bring out incredible detail in your design.
Whether is it sketches or photographic elements, it guarantees the exact replication of your design on every piece of T-shirt that goes into production.
Hundreds of t-shirts with the exact same design can be produced at lightning speed upon set-up, enabling it to be the best option for mass production.
The Cons
Silk screen printing is not ideal for intricate, multi-colour designs.
It is not advisable to use this method for small quantity printing as the set-up cost is high. Hence, it is not a financially viable option if you intend to order in low quantity.
It is not suitable for producing a single or unique design.
Heat Transfer Printing | Heat Transfer Vinyl Press
What is heat transfer vinyl press?
Heat transfer vinyl press is the most suitable method for sportswear like team jerseys. Can you recall the iconic name, number or logos you see on almost every jersey? Yes, they are mostly achieved through heat transfer vinyl press. Categorised as a type of heat transfer printing method, a design is first printed out and cut out on pieces of coloured vinyl. The dye from the vinyl paper then softens and transferred to the fabric with the aid of heat and pressure.
The Pros
This method of heat transfer printing is relatively affordable.
You can choose to print one-off designs in small quantities.
It enables you to use multiple layers to bring out the different colours of a particular design.
The Cons
This method is only suitable for simple graphics (e.g. text-based designs or basic shapes).
It is more prone to wear and tear.
The prints are generally stiffer.
Direct to Garment Printing
Direct to Garment Printing works just like the printer you can find in your home and office. All that the direct to garment printing method requires are inks and a textile printer. Once the design is uploaded into the computer, it will be digitally printed onto the t-shirt. No doubt, it is one of the most unsophisticated and effortless methods in the t-shirt printing sphere.
The Pros
Are you considering to print multi-colour designs? No problem. Direct to garment printing offers unlimited colour options – hooray to no restrictions!
Fuss-free and fast turnaround time, even for bulk orders.
With the ink injected directly into the fabric, the printing feels soft and smooth.
The Cons
It is the least durable option among all the other printing methods.
This method is only suitable for cotton material. When used on any other fabrics, the printing can appear somewhat dull.
Can be fairly expensive.